It is understood that the seller is NOT representing the puppy as breeding quality, unless otherwise specified in writing. Seller does not guarantee size/weight of puppy/dog at maturity. Seller also does not guarantee if a breed that typically has erect ears will have erect ears at age of maturity. All sales final, no returns beyond the initial seven-day health guarantee specified below. It is also understood that the Seller makes no further warranty, either expressed or implied, other than the NON-transferable, limited health guarantee stated below.
HEALTH GUARANTEE
The Buyer MUST have obtained a  veterinarian examination within seven calendar days of final adoption/purchase pick-up day in order to qualify for the immediate health guarantee and the genetic/hereditary guarantee as outlined below (proof of the exam will be required):
  If within seven days of the adoption/purchase pick-up day, a veterinarian examination reveals a genetic defect (which impacts the puppy as serving as a companion pet)  or existing illness,  I will, upon the return of the puppy to me by the purchasing/adopting person(s), refund the full adoption fee of the puppy. In any event, no refund will be given after the initial seven calendar day timeframe. The puppy may only be returned with a veterinarian written statement of rejection (must be specific) and all paperwork received at time of final adoption/purchase pick-up day.  Failure to provide the statement and paperwork will result in loss of guarantee and refund.
    If you decide on a course of treatment for your puppy, you are totally and 100% liable for the veterinary bill you incur. The seller will NOT, under any circumstance, pay a vet bill incurred by adopter/purchaser. You MUST expect a certain amount of initial expense to be incurred when you buy a puppy. However, this is why we are offering the seven calendar day guarantee, so that if treatment is needed, not only can the puppy be returned by purchaser and receive full refund, but the seller would then incur the costs to have the puppy treated at their veterinarian doctor of their choice. While we ALWAYS attempt to sell you a healthy puppy, you do need a veterinarian to give you a professional opinion concerning the puppy's health and condition within 7 calendar days of final adoption/purchase pick-up day (as stated in above paragraph).  This is of the utmost importance.  Under NO circumstances is the Seller responsible for veterinarian bills, mortality, landlord disapproval, allergy, and disagreement of family or any other reason.
     Puppy is guaranteed until one year of puppies date of birth against any PROVEN hereditary defects.  If hereditary defect causes the death of the dog a necropsy MUST be performed.  If necropsy results show cause of death was hereditary a replacement puppy (of equal or lesser value) will be provided within two years of death of dog.  NO CASH REFUNDS.  If hereditary defect does NOT cause the death of the dog AND greatly impacts the puppy/dog's quality of life, the purchaser/adopting family will have the option of receiving a second puppy up to the original adoption price of the original puppy that was adopted/purchased. Purchaser/Adopting family has up to two years from the date of the determination of a hereditary defect to choose a puppy of equal or lesser value from original purchase/adoption fee.  If hereditary defect is found the adopter/purchaser MUST provide to seller, via certified mail, a written veterinarian statement of defect diagnosed, copy of health history from vet diagnosing the defect, and necropsy lab results (if dog deceased) to seller within ten days of diagnosis (failure to do before mentioned voids guarantee). Seller's veterinarian will review all documentation received from purchaser and if he/she determines the defect diagnosed by purchaser's vet is a proven hereditary defect the replacement puppy will be made as stated previously in this paragraph.
   *Exemptions from guarantee (Seller is NOT responsible for any of the following) are as follows: hypoglycemia or complications related to hypoglycemia, umbilical, inguinal hernia(s), under bite, over bite, retained baby teeth, or retained testicles.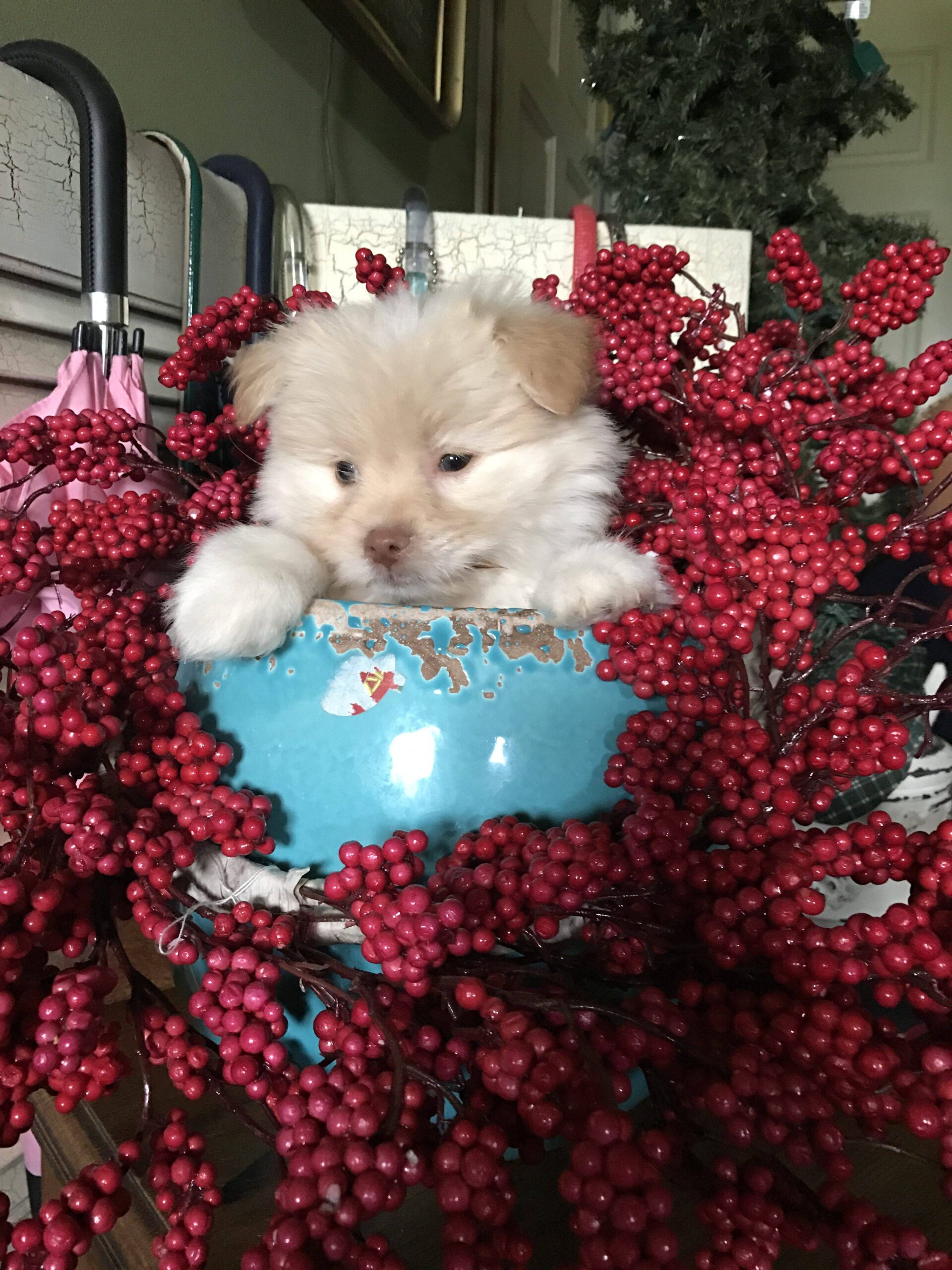 We specialize
In healthy, happy, small breed, purebred and designer puppies
at affordable prices.
About Us
We are an animal loving family of seven that has been raising puppies since 2004. Over the years, we have adopted our puppies out in a variety of different ways. We started by adopting them out directly from our home; then we had our own storefront. We made a family decision to close our store when our kids became very active in . . . Read More
State License # 268718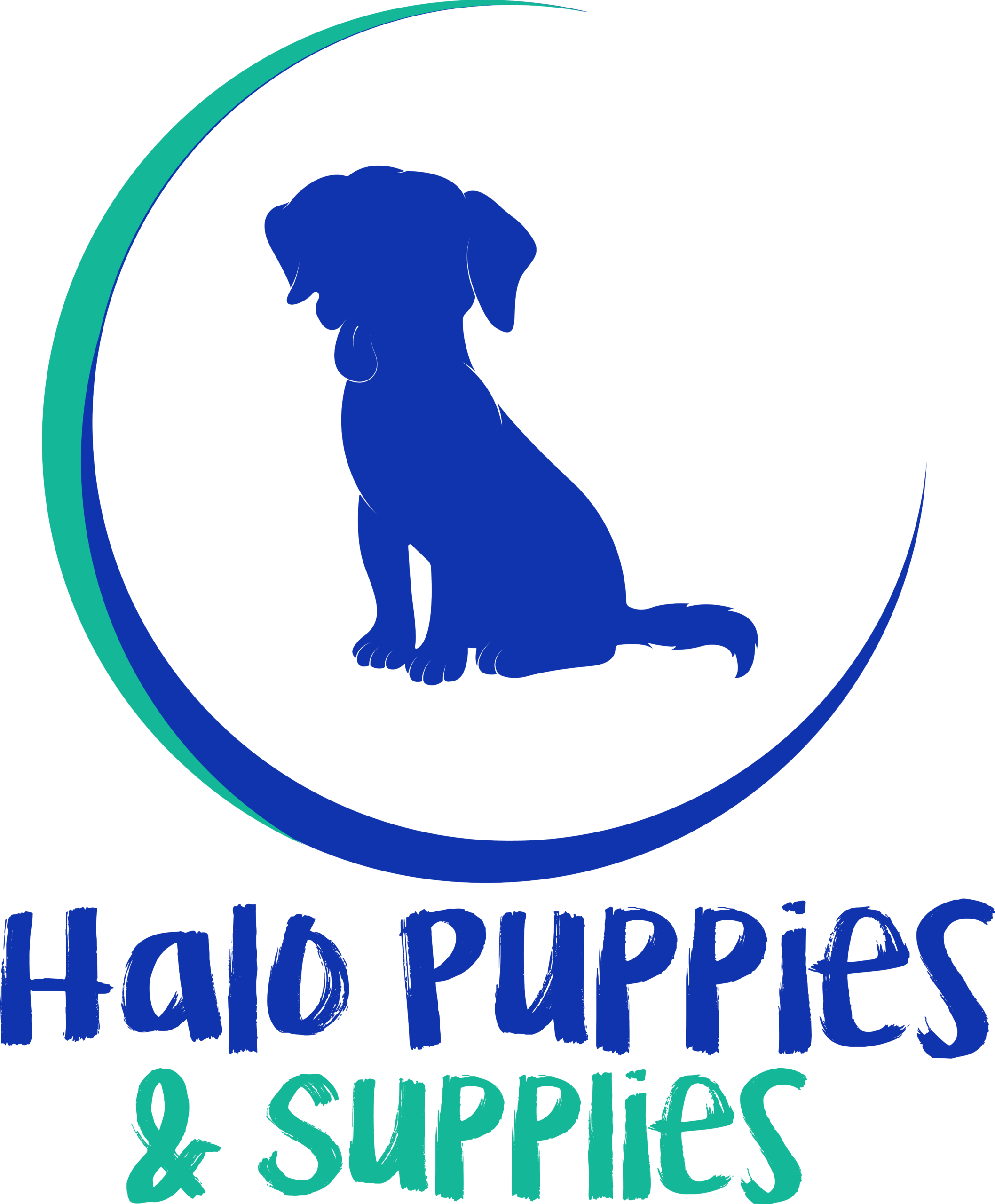 Get in Touch
Halo Puppies and Supplies
Address: 
4111 Schofield Ave. #6
Weston, Wi 54476
E-mail: tchalopka@yahoo.com
Phone:715-348-4316
Alt #:715-302-0187
Business Hours: Hours:
Sunday-Wednesday – closed
Thursday- 11:00am – 5:00 pm
Friday- 11:00am – 5:00 pm
Saturday- 10:00am – 3:00pm